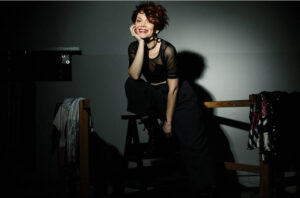 In episode 3 of the Musiqnote podcast I have a very nice conversation with a very sweet and talented human being, Jana Sustersic.
I met Jana in 2015 at Berklee Valencia. Patrice was playing the keys on the stage of the Palau and students gathered around her for an impromptu jam session. Jana took the mic and blew everyone away. Not only was her voice incredible, but her stage presence was impressive. I'm happy that I still have the footage of that performance.
In this Musiqnote episode we discuss her experience as a musician in Slovenia, studying abroad and winning Slovenia's got Talent. Besides that she tells us the downside of fame and how teaching is bringing her so much joy. And of course how she's experiencing the COVID pandemic.
An interesting conversation with one of the biggest talents in Europe.
Check out and enjoy episode 3.
If you have any suggestions or remarks please leave them in the comment section below or contact us.
Don't forget to rate the podcast.
Thank you!