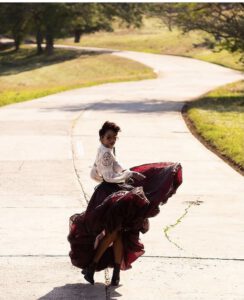 Cuba is one of those countries I would still love to visit. How cool is it to be surrounded by music at each corner of the street. It's like the people who are born there automatically have this musical sensation in their soul.
One of those people is singer/songwriter Zule Guerra.
I met Zule in Valencia at a soundcheck for a performance. She started singing and I was impressed. The way she stood there singing her heart out with so much ease. Right then I knew that this is a talent that can not be overlooked.
As time passed I went online and saw her performing the song "Contigo la distance". This song has a special meaning to me, cause my mom would sing it. Hearing and seeing Zule perform it got to me. Right then and there I knew I needed to talk to her on my podcast.
Her enthusiasm and happy spirit are contagious. We had a nice talk and she showed me her surroundings. I'm sorry that the sound of the interview isn't that great, but the story is a good one.
Gracias Zule! Hasta pronto!