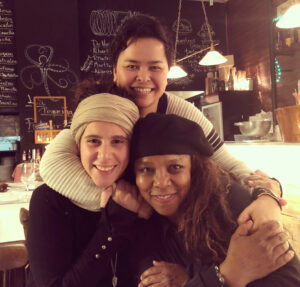 Every year when I visit Valencia to meet up with Patrice, we always make sure to spend time with Lili del Sol.
Before the pandemic hit, I went to Spain in January. It was so good to see Lili, because she just released her debut album Raíz Mestiza.
She put so much work into not only the music and the visuals, but also the promotion. During dinner she started telling us about the entire process of creating this album. It was interesting to hear the stories behind the songs. She visited different countries to explore the different sounds and cultures and applied those influences in her music.
Lili is a passionate performer who's proud of her country and willing to learn anything that'll get her closer to her dreams. Yes, she has struggles like anyone else, but that doesn't stop her from moving on.
Gracias Lili, I'm looking forward to our next get together.