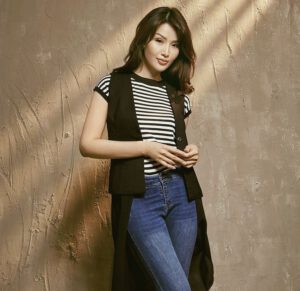 What I love the most about the MusiqNote podcast is the fact that I get to talk to people from all over the world. It amazes me that even though we each live in different countries, in different parts of the world, somehow we're all pretty much the same when it comes to life.
Last week I sat down to talk to Dr. Soo Wincci. Usually my interviews are about an hour, sometimes even longer. With Wincci it was different. We talked for almost 3 hours. What's even more special, is that I've never met her before. Somehow our paths didn't cross at the time she was at Berklee. Not only the love for music is what we have in common, but we both have an Asian background.
Wincci is someone who is not afraid to speak her mind and stands for what she believes in. She started out with being bullied as a child, to becoming the most beautiful woman in her country as Miss World Malaysia. Being betrayed by the people around her she lost everything with having only 1 euro left in her pocket. It didn't stop her and she never gave up. Surprisingly she found her way back into the spotlight when she participated in Master Chef Malaysia. Offers started to come in again. She turned a lot of them down cause her dream is to have a career in music as an artist/producer. Without ever losing sight of her dream, in the meantime she worked on her PhD, has been in various dramas and ads, and attended Berklee College of Music in Valencia.
After my conversation with her, I told her that she's an inspiration to many. Her determination and the willingness to risk it all is fascinating. You won't find the words YOU CAN'T in her dictionary. She's proof that if you're willing to go for your dreams and don't let negativity get in the way, YOU CAN accomplish it all.
I can't wait to meet her in person. Her positivity will rub off on you.
For now all I want to say is Terima Kasih Dr. Soo Wincci, jumpa lagi.